Aw, it's Springtime! What do you think of when you hear, Springtime? Maybe it means, time to start gardening, spring cleaning or fresh start. To some people and industries, Springtime means – buying a home. The warmer weather, end of school – it's tends to be a popular time of year for buyers. And with interest' rates at an all time low, homes are flying off the market. In fact, builders can't get them built fast enough!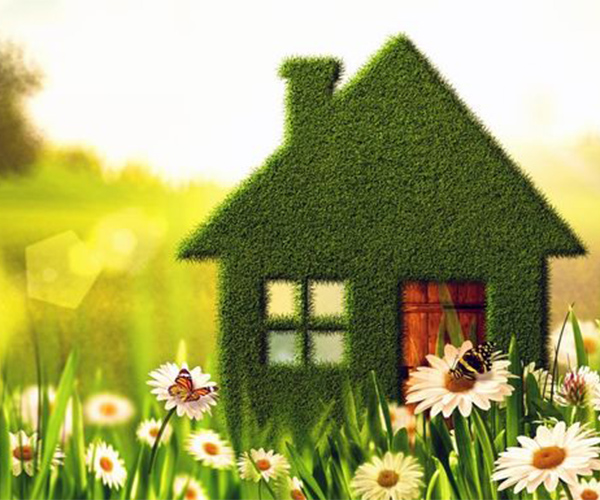 What does someone look for when buying a home? One of the most common answers: LOCATION, LOCATION, LOCATION! Other important factors include price, floor plan, kitchen and bathroom amenities.
However, one area that is sometimes overlooked is energy choice. Why is energy choice important? Well, when those first utility bills arrive, you may have chosen your energy source differently.
When it comes to natural gas, there are 5 good reasons you should buy a home with natural gas:
Affordability
Reliability
Better Cooking
Efficient
Preferred
Natural Gas is Affordable
U.S. households using natural gas for heating, cooking and clothes drying save an average of $879 every year compared to homes using electricity for the same activities. Lower energy costs from natural gas mean lower expenses for homes and businesses and more affordable goods and services for consumers.
Natural Gas is Reliable
Regardless of weather, natural gas is the most reliable energy source. Lights go out – no problem, you can still have a hot meal and take a warm shower. When the wind doesn't blow or the sun doesn't shine, there still is another choice.
Natural Gas is Better for Cooking
Better meals – instant heat! A natural gas range provides consistent temperatures allowing for food to cook more efficient and be extra delicious!
Natural gas grills, ovens and stoves have been and continue to be the preferred appliances for restaurants and commercial kitchens across the nation. Even Little Tikes has a Natural Gas oven toy!
Natural Gas is Efficient
Natural gas is more efficient when compared to electricity. This means less energy is needed to heat your water, cook your food and dry your clothes. The less energy you use, the more money you save, putting more money back in your pocket.
Natural Gas is Preferred by Most Homebuyers
Did you know that 8 out of 10 homebuyers prefer homes with natural gas? Homes with natural gas sell faster and average a 6% higher resale value. Natural gas is preferred because it provides better baths – again, instant hot water!

Some realtors say they won't show their clients houses unless it has natural gas. They say it's an affordable luxury and a great selling point. Additionally, there are builders who prefer areas where natural gas exists because those homes can be more sought after. and the rebates are enticing for builders and cannot be compared with anything else!

So, if you're heading out this Spring for a fresh start on a home, you may want to move the home's source of energy higher on your checklist.

Want to learn more about natural gas in the home? Check out this list and check with your realtor to see if natural gas is available in your area!

Happy house hunting!

VIDEO: Why Natural Gas is Good