ONE Gas (parent company of Texas Gas Service) recently received the American Gas Association (AGA) Safety Achievement Award for excellence in employee safety for the fifth year in a row. The award was presented at the AGA 2022 Operations Conference General Session May 4 in New Orleans, LA.
"Winning this award for five consecutive years reflects our employees' unwavering commitment to a culture of safety and zero incidents," said Todd Hohn, vice president, Environmental, Health, Safety and Training at ONE Gas.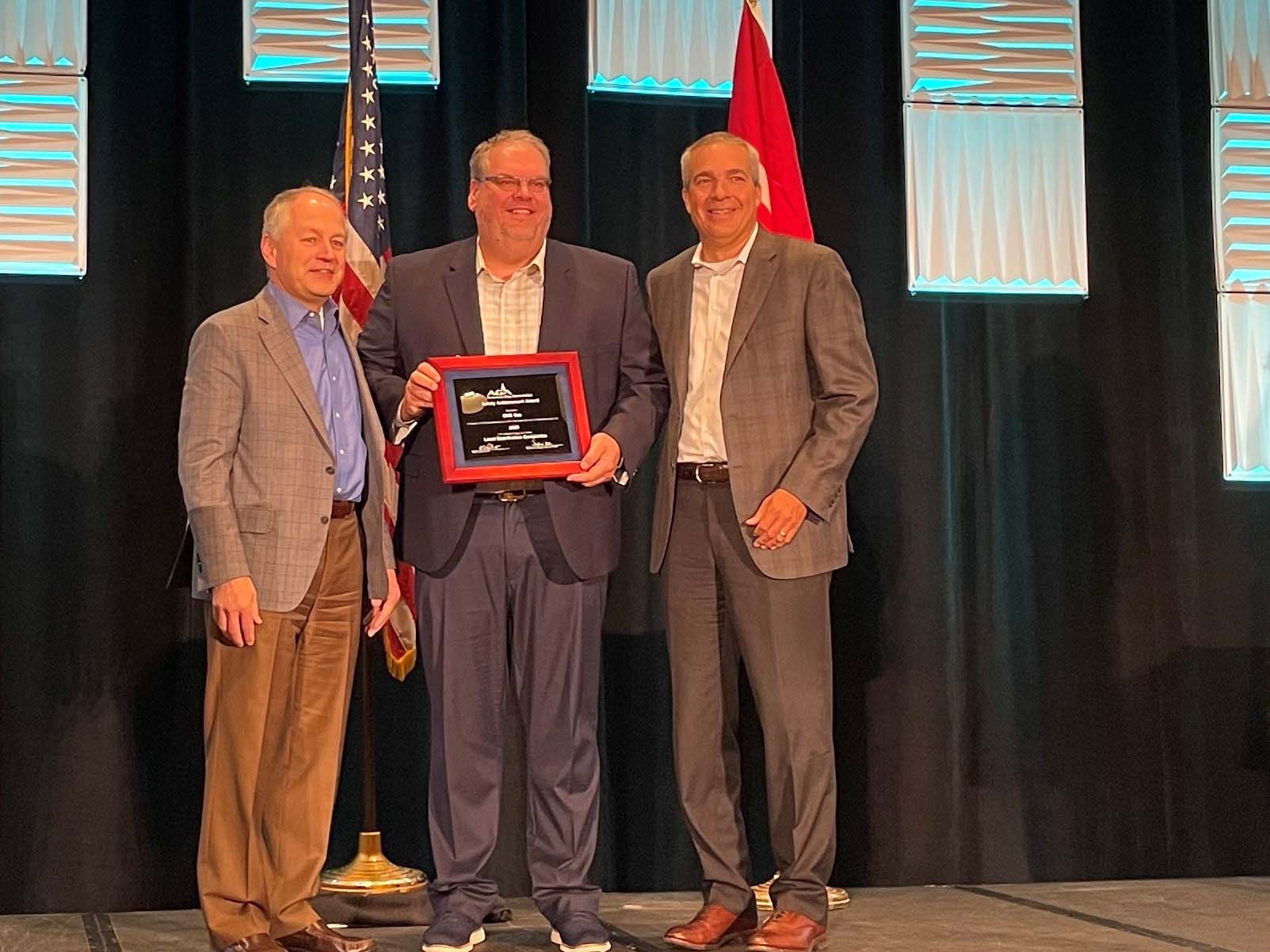 "Safety is our top Core Value and informs everything we do, from maintaining our infrastructure in the field to partnering with first responders across our communities," said Shantel Norman, vice president of Operations for Texas Gas Service. "It's an honor to receive the AGA Safety Achievement Award for the fifth consecutive year as it reflects our employees' dedication to safety. Thank you to the AGA for recognizing our team's efforts and to our employees who work diligently to ensure the safety of our customers and communities."
What the Award Is
The award is based on the company's annual safety statistical data for calendar year 2021 measured by Occupational Safety and Health Administration (OSHA).
A Laser Sharp Focus on Safety
The AGA recognized ONE Gas for having the lowest incident rate for the number of days away from work, restricted, or transferred (DART), which reflects the most severe types of injuries, among similar-sized natural gas distribution companies.
The safety scores place ONE Gas among the safest of all natural gas distribution companies nationwide.



Milestones

For the sixth year in a row, ONE Gas ranked in the first quartile (lowest 25%) for Total Recordable Incident Rate (TRIR).
ONE Gas has placed in the first quartile for Preventable Vehicle Incident Rate (PVIR) 9 of the past 11 years.