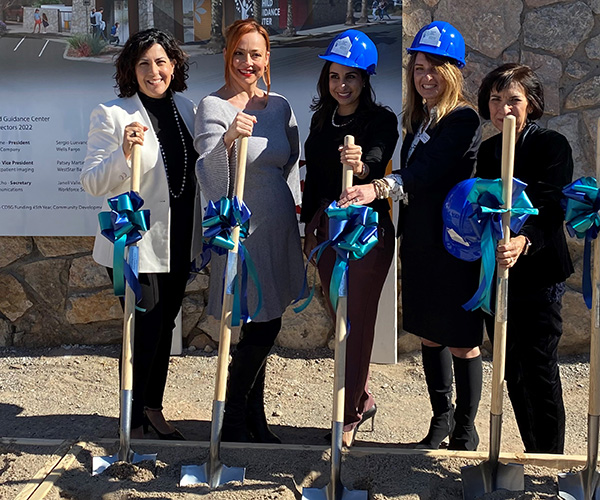 A groundbreaking this month at the El Paso Child Guidance Center, which benefits the El Paso Community by providing quality mental health services to children, families and individuals of all ages, kicked off more than $3 million in facility expansions. A $15,000 ONE Gas Foundation grant will improve the intake area where clients enter the facility.
"The work done by the staff here is incredible," said Elizabeth O'Hara, Texas Gas Service Community Relations Manager. "The focus on mental health has never been more acute. The EPCGC is in high demand and provides high quality treatment."
Cathy Gaytan, executive director at the center, said staff served 806 clients in 2019. In 2020, the number increased to 2,543. Gaytan believes the deadly 2019 Walmart shooting which was quickly followed by the 2020 pandemic are largely the reason for the increase in the number of individuals seeking services.
"It used to be one in four kids suffered from mental health challenges, and now it's three out of four," Gaytan said. "The ONE Gas Foundation is a part of something special. It is a part of healing this community and ensuring its kids are healthy."
Although the need for mental health services in El Paso has increased in recent years, the center already had plans to expand.
"In the last two years, the center expanded to seven services, grew its psychiatric services with a training agreement with Texas Tech and created an intake team to ensure clients get the care they need," Gaytan said. The center also increased the number of mental health workers on staff.
"Thank you, ONE Gas, for this incredible gift," Gaytan said. "It will truly make a difference in El Paso."