Texas Gas Service has always prioritized the communities it serves. Our employees are committed to educating the public about our services and supporting nonprofits and educational institutions that play a pivotal role in uplifting our communities. Here are some of the initiatives we took part in last month.
Texas Gas Service Honored at United Way Celebration
On May 25, the United Way of El Paso County held its first Celebration of Giving donor recognition luncheon since 2019. It was an unexpected recognition and honor for Texas Gas Service to receive the Arco de Oro award for raising more than $124,000 for the organization in 2021.
Although much of their workforce was homebound, the commitment to the United Way by Texas Gas Service shows no barriers prevent them from supporting us," said Deb Zuloaga, CEO of United Way.
Texas Gas Service's Community Relations Regional Manager, Elizabeth O'Hara, sits on the Board of Directors for the United Way of El Paso County and is the Vice-Chair for Resource Development. "I'm already hearing buzz about the events we want to do this year as part of our campaign for United Way," O'Hara said. "I think we have a great shot at fundraising even more!"
We've partnered with United Way to help end poverty and drive education and financial stability in Texas for more than a decade and look forward to continuing to support the organization.
Sound the Alarm, Save a Life" with El Paso American Red Cross
More than a dozen Texas Gas Service employees helped the El Paso Chapter of the American Red Cross in its "Sound the Alarm, Save a Life" event on May 14 at Mission Valley Park. Working alongside Red Cross Volunteers, our team helped install new smoke alarms in homes that don't have them and educate families about fire safety.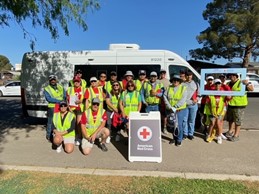 Texas Gas Service employee, Jessica Dominguez-Bernal, is the board chairwoman for the local Red Cross chapter. According to The American Red Cross, seven people die in home fires every day. "Sound the Alarm" creates a neighbor-to-neighbor approach in canvassing at-risk neighborhoods to install free smoke alarms, replace batteries in existing alarms, and educate families about fire prevention and safety.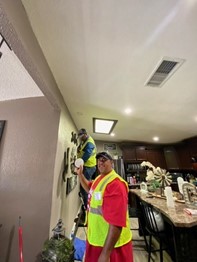 This year's "Sound the Alarm, Save a Life" event resulted in 256 smoke alarms and five-bed shakers installed in local homes, exceeding the goal of installing 200.
Bangladesh Association of Greater Austin's New Year Festival
This year, Texas Gas Service sponsored a New Year's celebration hosted by the Bangladesh Association of Greater Austin (BAGA) on May 21. It was a joyous celebration where the audience heard from the BAGA chair about the Bangladeshi community's rapid growth in Austin. We were also thrilled to learn about the members' preference for natural gas appliances in their homes.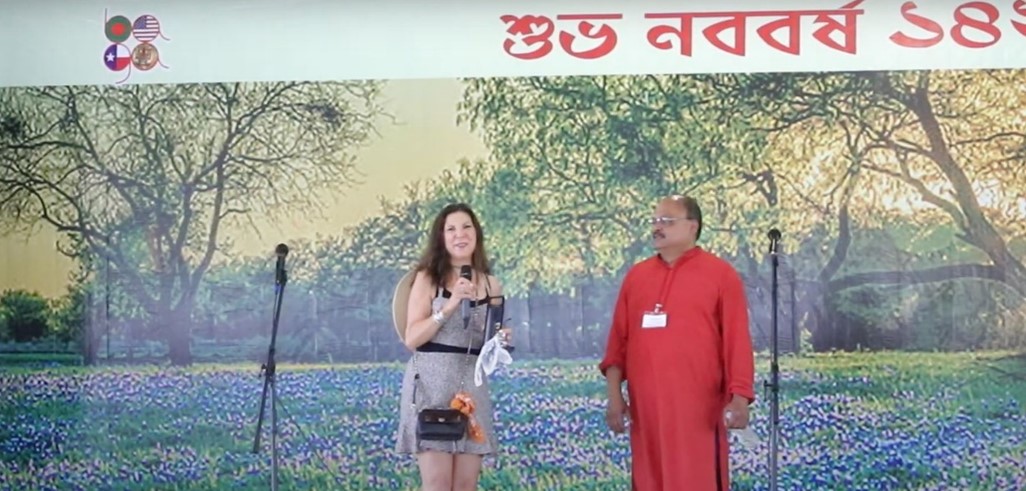 Rio Grande Valley Business Summit
Naomi Perales, our community relations manager in the Rio Grande Valley region, attended and sponsored the Business Summit, where speakers shared information about resources, solutions and workforce initiatives. The audience also learned about liquified natural gas energy solutions coming to the region. Finally, Governor Abbott joined the conversation and discussed what's been happening in Texas related to workforce and the energy sector.
Swing for Kids with Special Needs Tournament in El Paso
Our employees in El Paso participated in the second annual "Swing for Kids with Special Needs" tournament at Top Golf on May 21. The family-friendly tournament supports the Paso del Norte Children's Development Center, which helps children with special healthcare needs.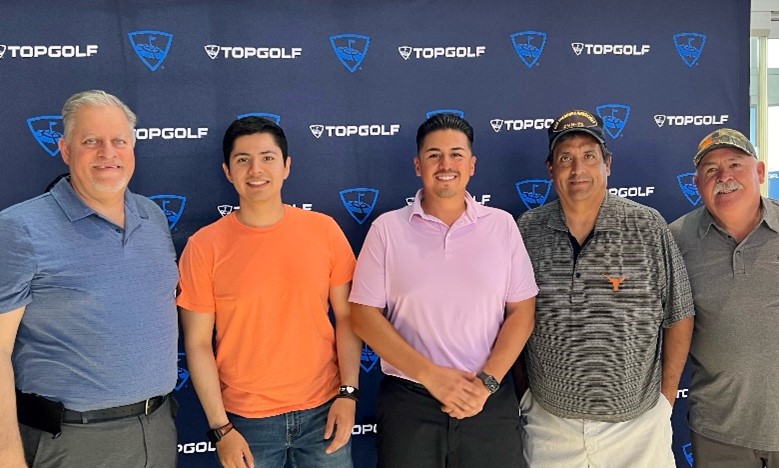 Austin Area Research Organization Meeting
On May 23, Texas Gas Service sponsored and spoke at the Austin Area Research Organization's (AARO) membership meeting at the New Central Library. Our VP of Operations, Shantel Norman, had the opportunity to present Texas Gas Service's support for higher education, including information about the tuition assistance program for employees pursuing undergraduate and graduate degrees. Also in attendance were Dr. Colette Pierce Burnette, President & CEO, Huston Tillotson University and Dr. Denise Trauth, President Texas State University at San Marcos. We value opportunities like these to collaborate with community leaders in areas that align with our core values.