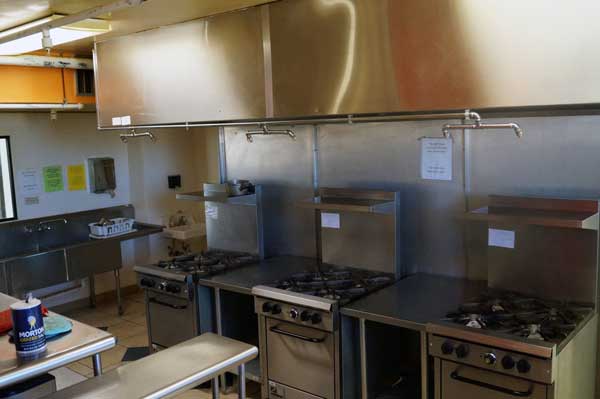 The ONE Gas Foundation recently donated $75,000 to YWCA El Paso del Norte, a nonprofit organization that strives to eliminate racism, empower women, promote peace, justice, freedom and dignity for all. It is the largest YWCA in the country, touching more than 40,000 lives in the community every year through services like early learning academies, after-school programs, fitness centers, workforce development, transitional living centers, housing programs and more.
The donation will be used to renovate the El Paso chapter's Transitional Living Center (TLC) that provides shelter and resources to homeless women and their children, many of whom are survivors of domestic violence. With the $75,000 grant, the transitional living center's kitchen will be renovated and made into a larger space. It will be upgraded with commercial natural gas appliances supplied by Texas Gas Service.
"The YWCA El Paso plays a pivotal role in the local community, and we are so proud to help further their goals with this donation," said Elizabeth O'Hara, Community Relations Regional Manager, Texas Gas Service. "It's so important for the women and children in the transitional living center to feel empowered, become self-sufficient and amplify their self-confidence and dignity."
The Transitional Living Center offers a supportive living environment to help women make the transition to independent living. The need to renovate this facility became greater after the number of women seeking shelter and assistance grew during the global pandemic. YWCA El Paso is the largest YWCA in the United States.
This latest donation aligns with Texas Gas Service's support for the YWCA El Paso's annual "Walk a Mile in Her Shoes" fundraiser, which directly supports the transitional living center. The walk, which Texas Gas Service employees proudly participate in every year, is an international men's march in which men walk a mile in red high heels to help raise funds and awareness for domestic violence and abuse.
"The YWCA Sara McKnight Transitional Living Center supports women and children who have survived homelessness, domestic violence, and so much more," said Dr. Sylvia Acosta, CEO of YWCA. We strive to provide a warm, welcoming environment for women and children to call home and the support provided by Texas Gas Service makes that possible. By funding the TLC kitchen renovation, The ONE Gas Foundation is strengthening the heart of the home for countless women and children."
Click here for an overview of ONE Gas Foundation grants and here to learn more about the YWCA El Paso.