At Texas Gas Service, we have a vision of a better tomorrow – a future where we continue to deliver safe, affordable and reliable energy while reducing the environmental impact on our planet.
Our 2023 Environmental, Social and Governance (ESG) Report outlines our progress toward this vision by highlighting our commitment to safe operations, responsible environmental stewardship and support of our employees and the communities we serve. The report focuses on our efforts in the following areas:
Environmental Stewardship — Sustainability is at the core of our vision, and we embrace the opportunity to be part of a transition to a carbon-neutral energy future.

Social Responsibility — We are committed to making a difference for our employees, customers and communities.

Corporate Governance & Oversight — Strong, forward-thinking leadership is necessary to create a better tomorrow for our people and our planet.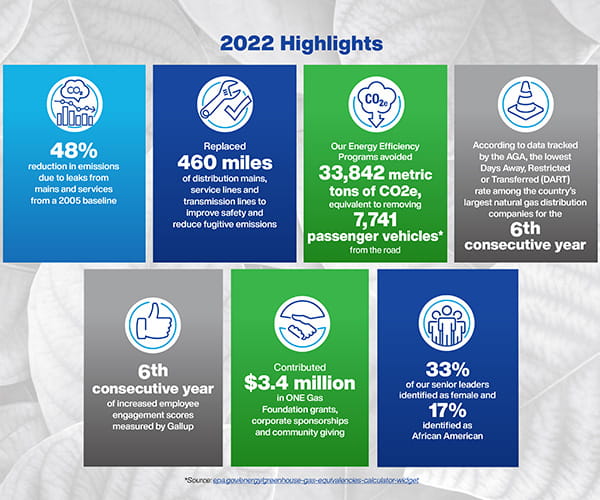 Everything is Bigger in Texas and So Is Our ESG Impact
Our employees in Texas play a large part in meeting our company's ESG goals. Here are just a few of the ways Texas was highlighted in this year's report:
Sun Metro, mass transit provider in El Paso, Texas, converted its entire fleet of over 300 buses from diesel to compressed natural gas (CNG), which will improve El Paso's air quality and reduce emissions. Read more on page 8.
Texas Gas Service was recognized as the organization with the largest group of representatives during El Paso's Pride Month celebration.
We have been partnering with the University of Texas at Austin to create the first dedicated renewable hydrogen network technology. Learn more on page 13.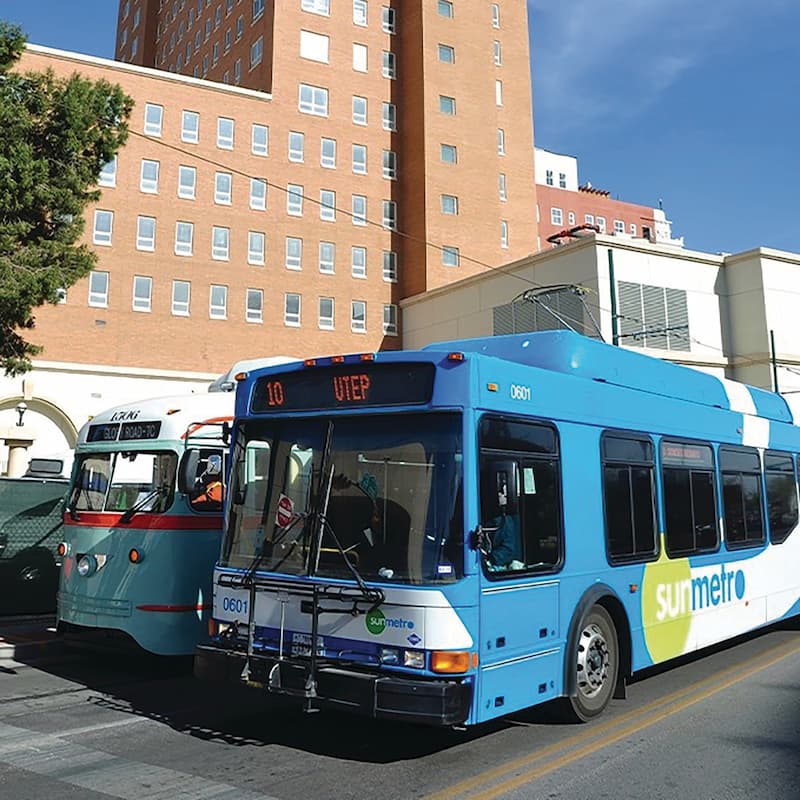 QUESTIONS?